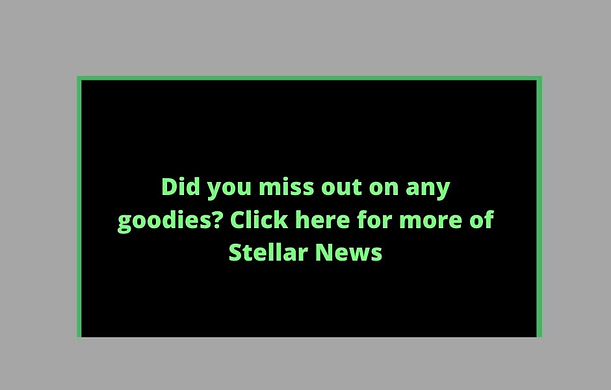 Below, you'll find all the current StellarGolf news, competitions, promotions and giveaways that we run, as well as complete archives of the past ones and their winners.
Make sure you bookmark this space and come back regularly and you may just find a great deal on your favourite Stellargolf products.
StellarGolf fabrics are UPF50+, certified by ARPANSA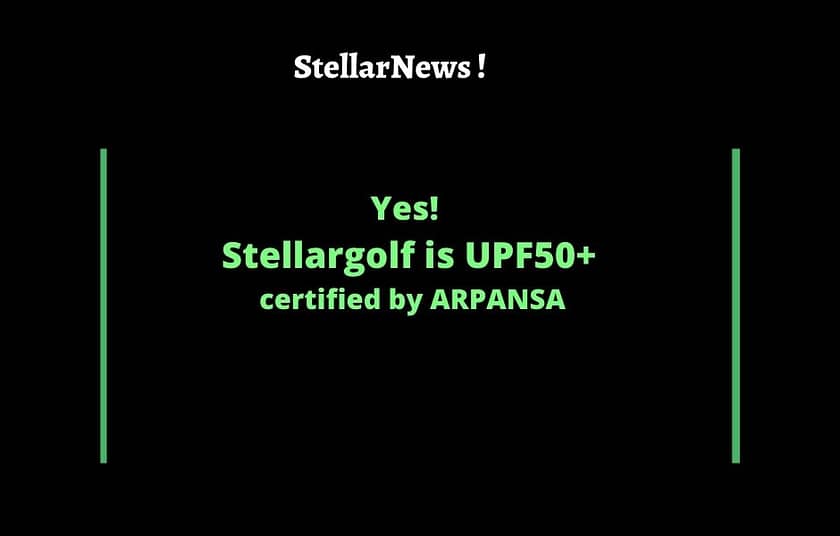 Yes, we are so pleased to inform that StellarGolf Performance Fabric is now tested and certified to be UPF50+ by the representative Australian government agency , ARPANSA. UPF50+ is the highest rating accorded to fabrics and offers 98%+ UV-blocking capabilities. This is our commitment to maintain the highest standard of sun protection – our fabric blocks 98%+ of harmful UV rays from reaching and damaging your skin. Look out for the ARPANSA UPF50+ swing tags on StellarGolf sun protection wear.
Current StellarGolf Competitions, Promotions and Giveaways
10% off when you buy 2 or more of the same item, or 5-10% off for 2 or more of any items from the shop
Free delivery for orders of S$30 and above to Singapore, Malaysia and Brunei!
More to come!
StellarGolf Competitions and Giveaways Archives (most recent first)
4 December 2021 – Let us be your Santa!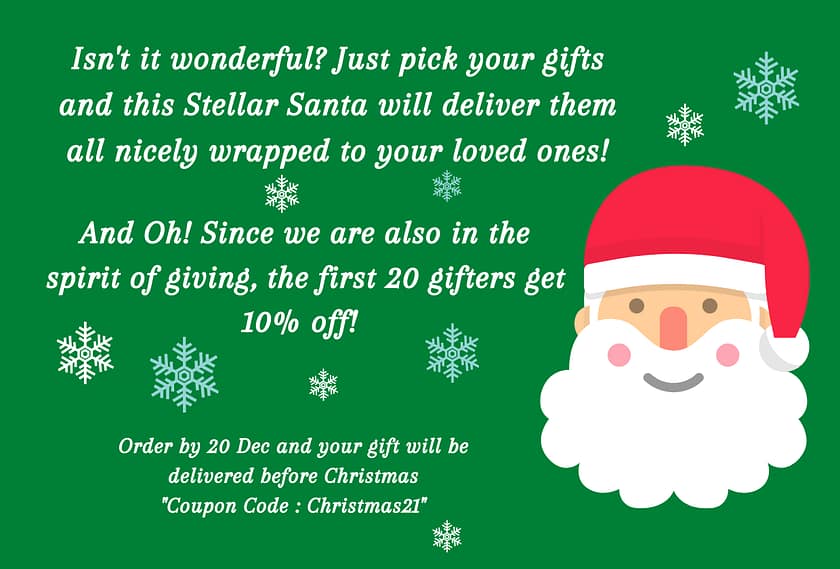 26 November 2021 – Black Friday is Here
Yay, we celebrate all colors at StellarGolf! Get 10% off our full range this weekend. Just apply coupon code : black21.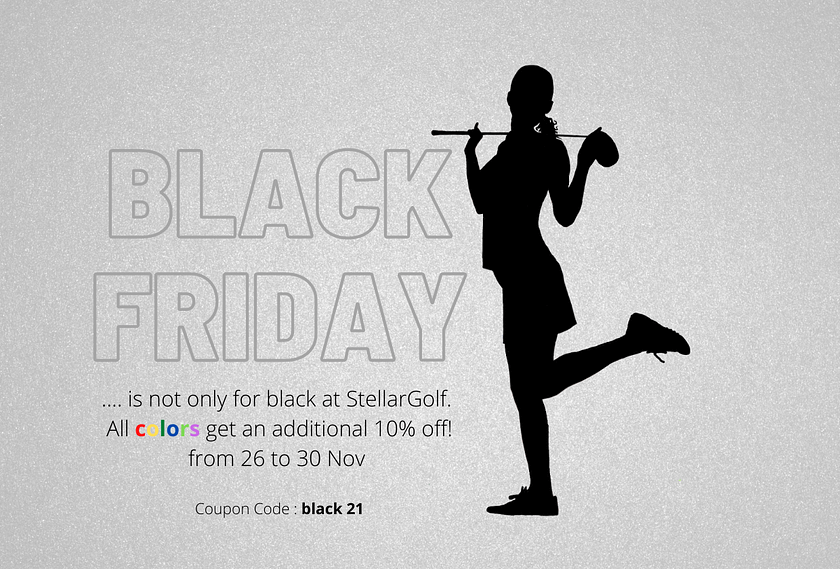 1 May 2021 – Happy May Mondays
Can't wait for Mondays, yes, when you shop at StellarGolf !!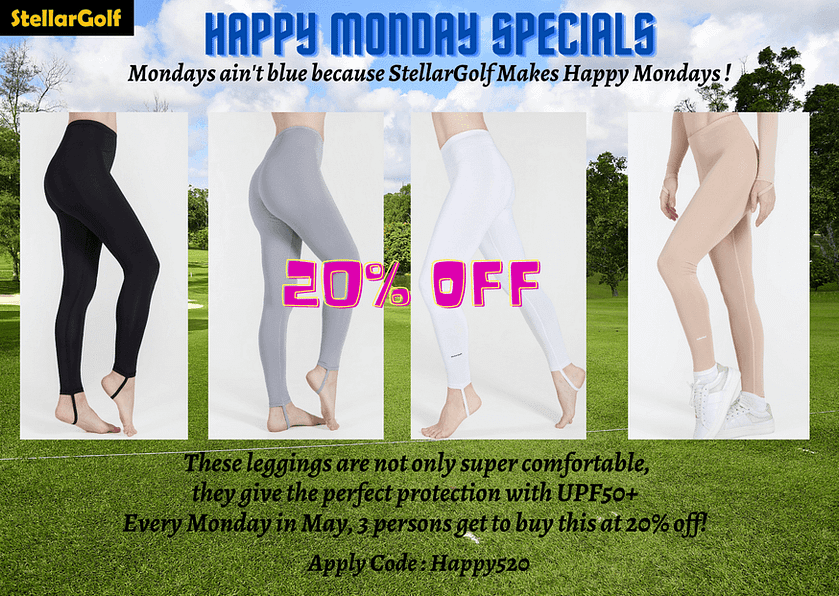 28 March 2021 – 10th Winner – Congrats!!
Here we are finally! Today we got our 10th winner, 59KATH!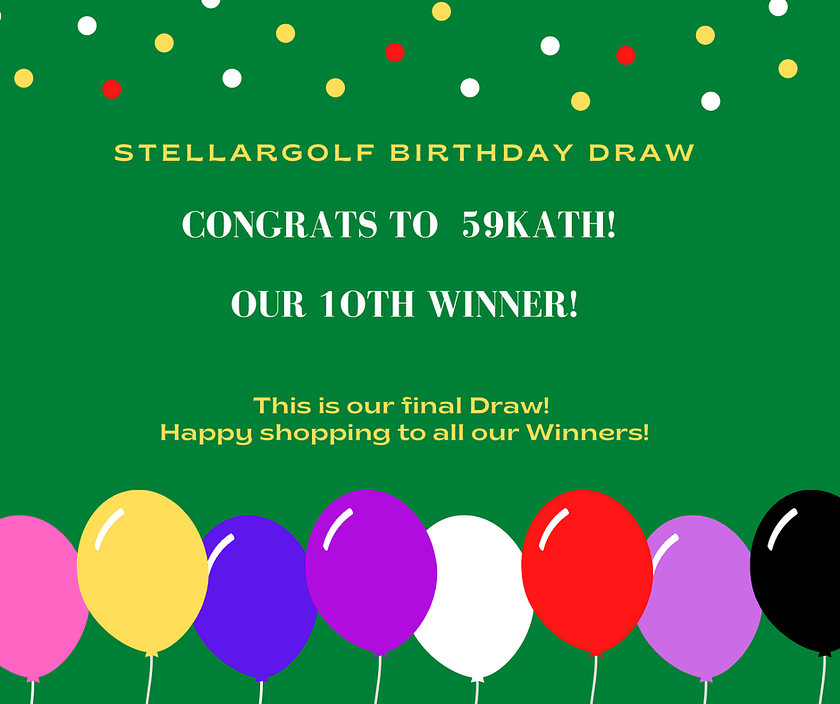 27 March 2021 – 9th Winner – Congrats!!
Can you believe it? We have given out 8 vouchers and are now onto our 9th! Congrats to 23kahb!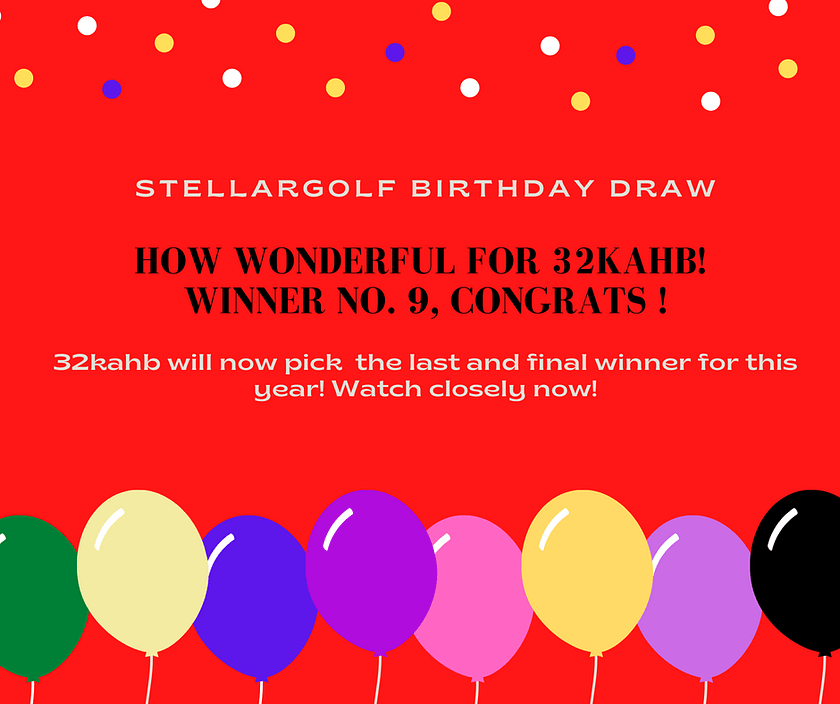 26 March 2021 – 8th Winner – Congrats!!
We hope you are liking it so far and today we have our 8th winner :
07Wens, congrats!!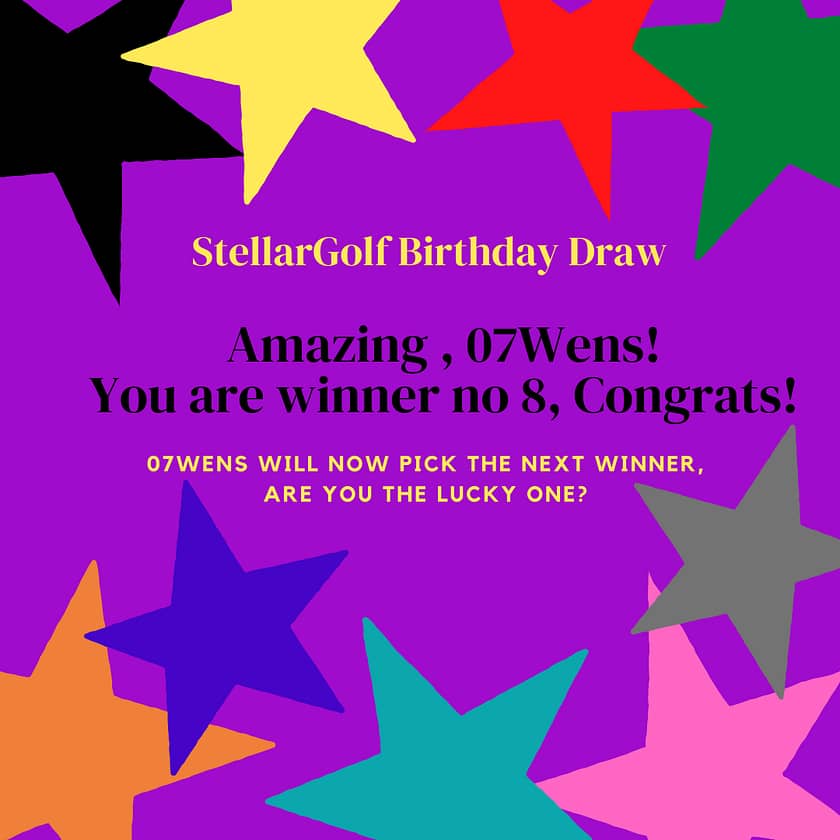 25 March 2021 – 7th Winner – Congrats!!
Wow!! We are now at number 7!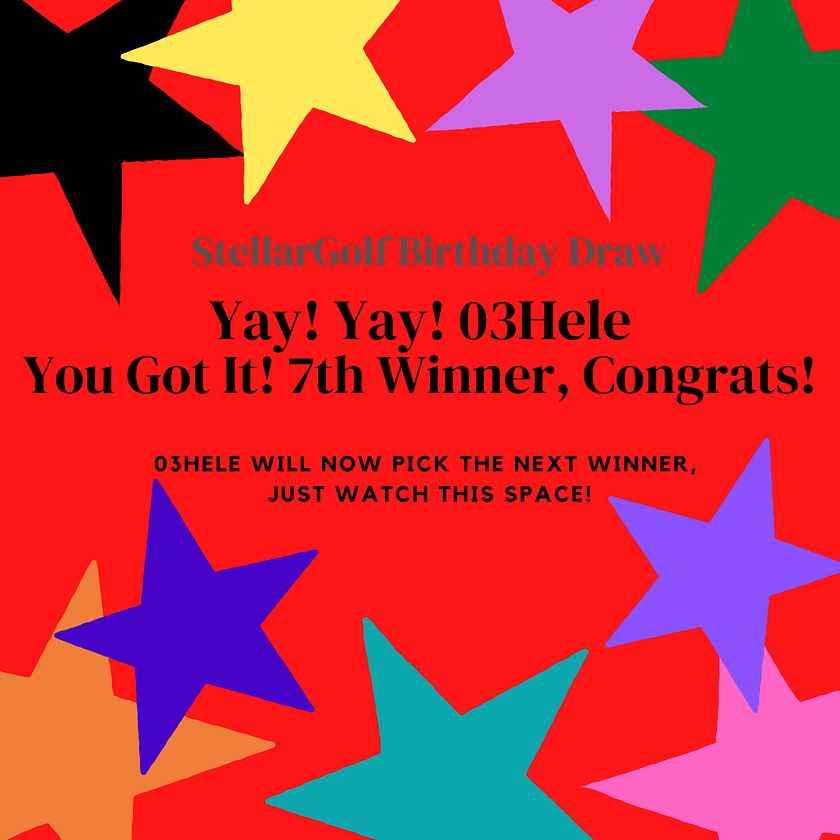 24 March 2021 – 6th Winner – Congrats!!
Amazing! Lucky 6 for the next winner, Congrats!!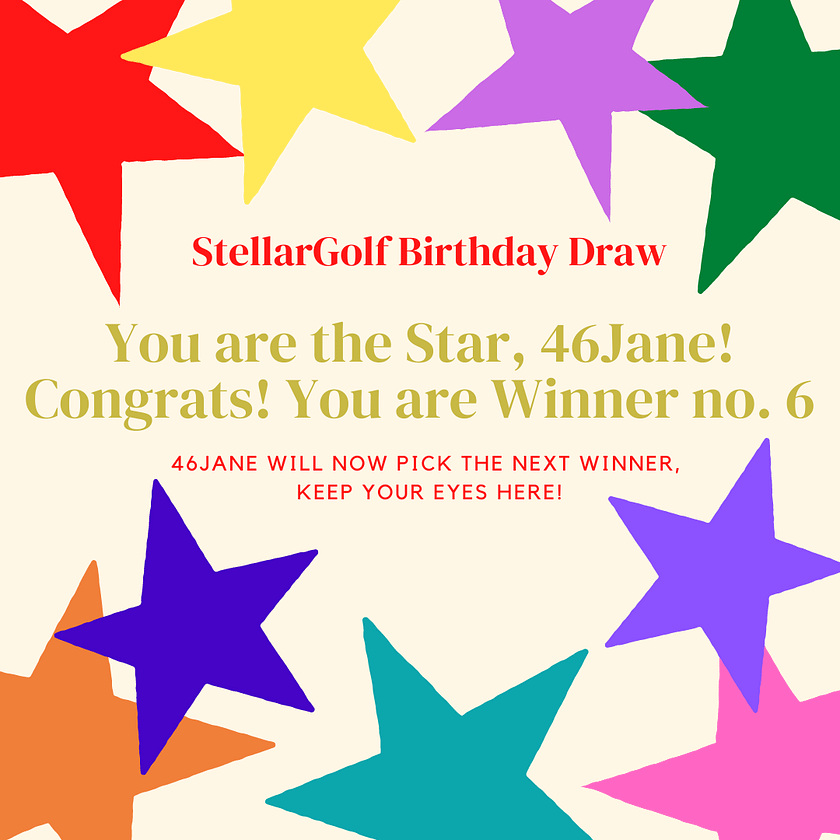 23 March 2021 – 5th Winner – Congrats!!
So exciting, we are now at Day 5 and we got another winner for the StellarGolf Birthday Draw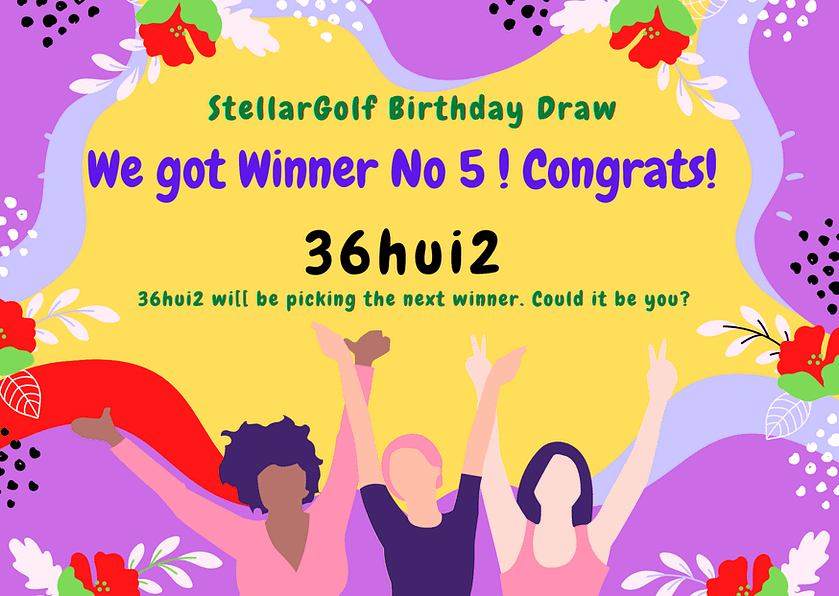 22 March 2021 – 4th Winner – Congrats!!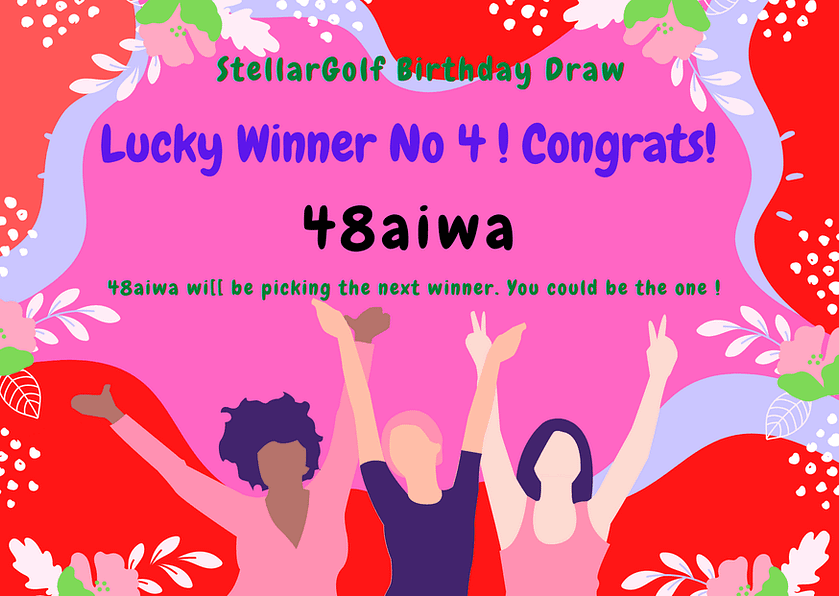 21 March 2021 – 3rd Winner – Congrats!!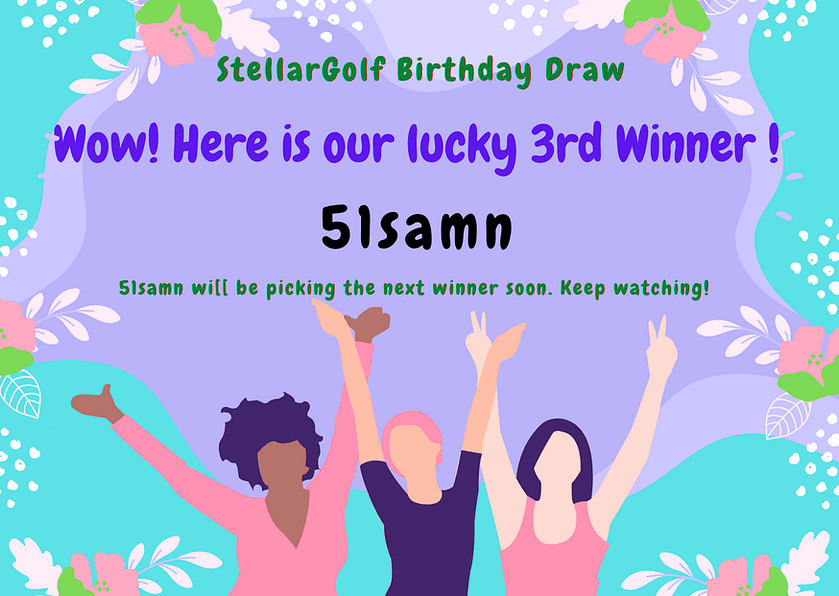 20 March 2021 – 2nd Winner – Congrats!!
Another winner today!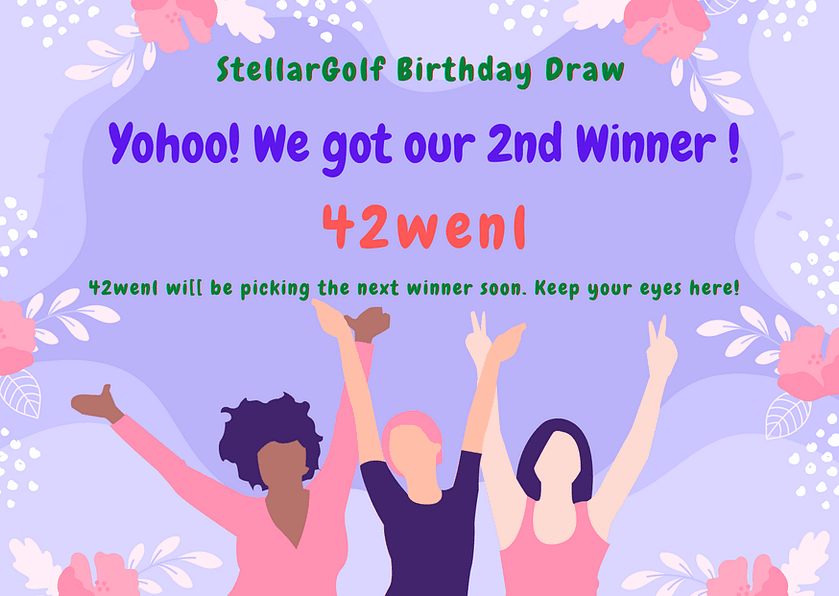 19 March 2021 – 1st Winner – Congrats!!
Our 1st winner can start shopping now with the $50 gift voucher! 20jaym has picked the 2nd winner. Watch this space!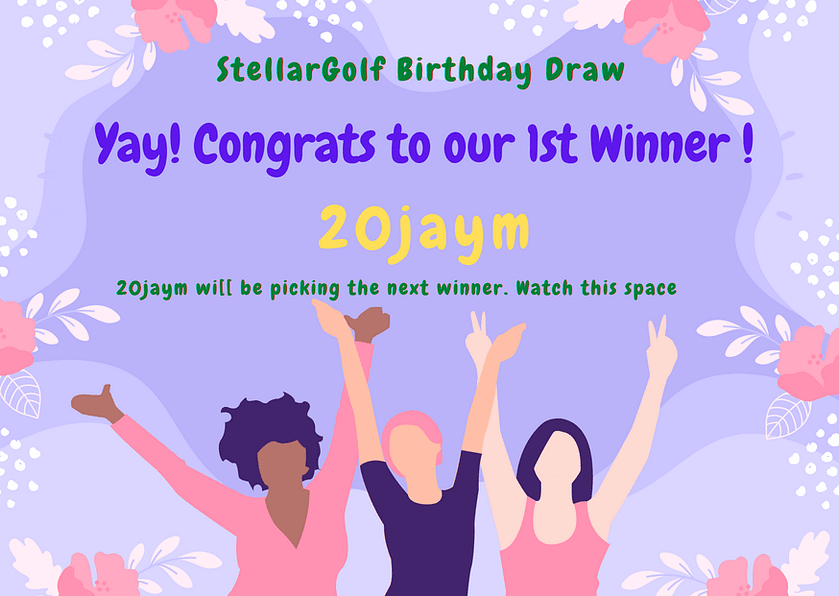 10 March 2021 – Birthday Draw – Registration Confirmation
If you have registered, you should receive this in your mail.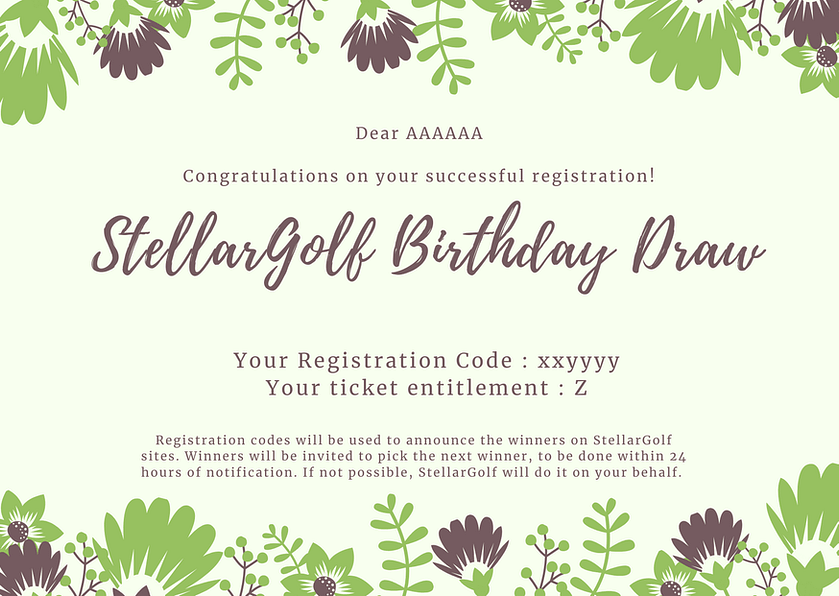 5 March 2021 – $50 Gift Vouchers – register now for the draw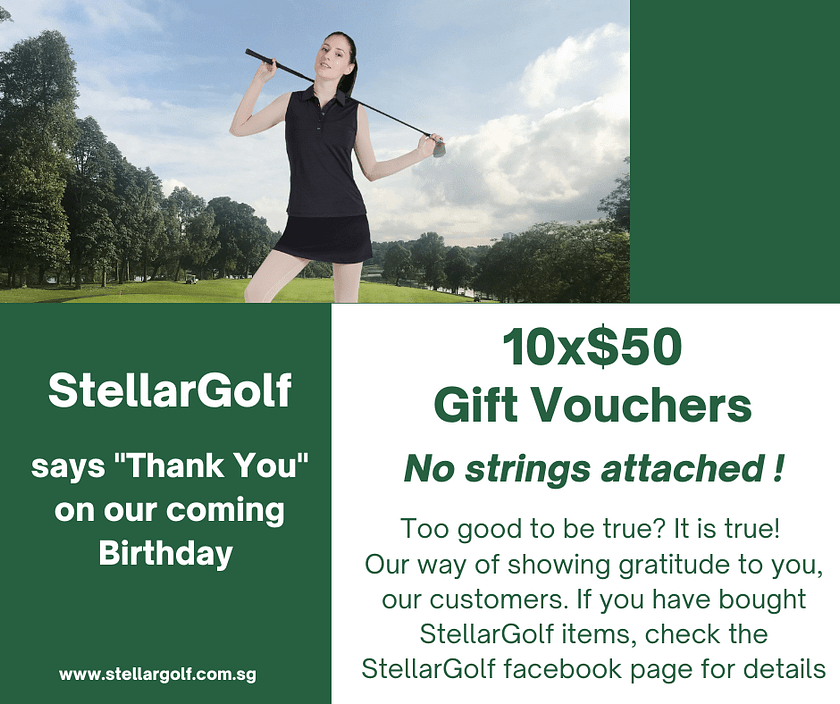 1 March 2021 – Gifts from birthday baby
How time flies! Seems like just a short while ago when StellarGolf was born. An audacious venture really, for someone used to formal structures and supported always (even spoiled) by loyal and capable teams. With StellarGolf, here I was, all alone, driven only by a dream, confident only of my ideas. Everything had to start from scratch – even learning to post on IG (did I say that?), and attended sewing and art classes to hone my craft. Don't laugh! Actually painful sometimes. But in all, a satisfying journey and most likely generated some new neuropaths.
However, it had been a blessed journey. There were so many timely encounters that helped to make things possible. At the right moment, things fell into place. Praise The Lord for His Grace.
And of course, your support has enabled me to journey this far, … and that sparked off an idea!! As StellarGolf's birthday approaches, what better way to celebrate it than to show appreciation for your support. This birthday baby will not be taking presents but giving away. Fun, right?
… so chotto matte kudasai… this birthday baby has gifts for you. Here's how ………
1. 10 StellarGolf vouchers, $50 each, will be given away, thr' a lucky draw – no strings attached.
2. All who bought from StellarGolf, up till 18 Mar 2021 qualifies.
3. One Lucky Draw ticket for every $20.00 of purchase. If you have bought directly /online, your receipt value is on records. If you have bought from Isetan or a golf shop, send us a photo of your receipt or your StellarGolf items – include the place and estimated period of purchase.
4. Register for the draw by 18 March. You will be notified of your registration number for this draw and the number of tickets you qualify for.
5. StellarGolf will do the first draw on 19 March. The first winner will be informed, and picks the next winner, and so on. To share the goodies around, one prize per winner only.
6. Oops, a disclaimer is still needed. Should there be any dispute, Stellargolf reserves the right to make the final decision. So hurry up, register now at www.stellargolf.com.sg!